Hornby Dublo 3 rail through station
The long straight stretch on the far side of my layout was just begging for development. So in the light of the switching developments I had been making elsewhere on the railway I decided to widen this stretch and use it as an experimental development. The basic structure of the station was to have a through up and down line with two adjacent platform options for both lines. This should pose enough problems to keep my brain aching for a while! Here is the current situation, (click it for a larger image):-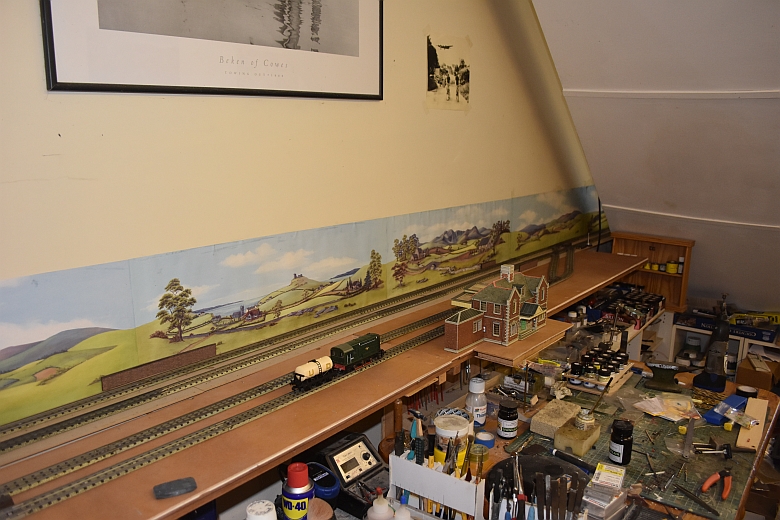 I intend to use the Superquick range of station buildings and platforms.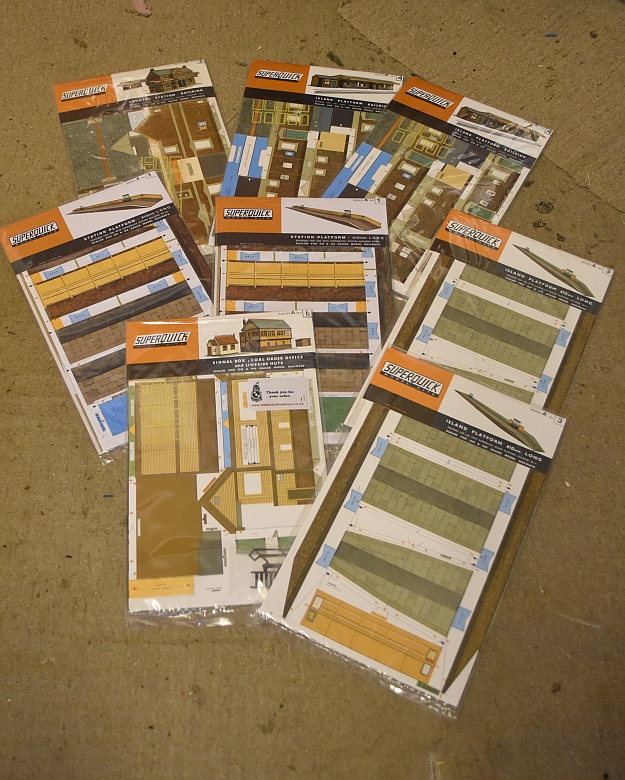 Using authentic Hornby colour light signals but with LEDs instead of the little bulbs as well. These will have feather lights attached as shown here. This is a trial to see if it is effective. I used the Eckon feather signal super glued on the top of the signal head. The two bulbs have been replaced with LEDs.
Click here to download a pdf file that shows how to convert them.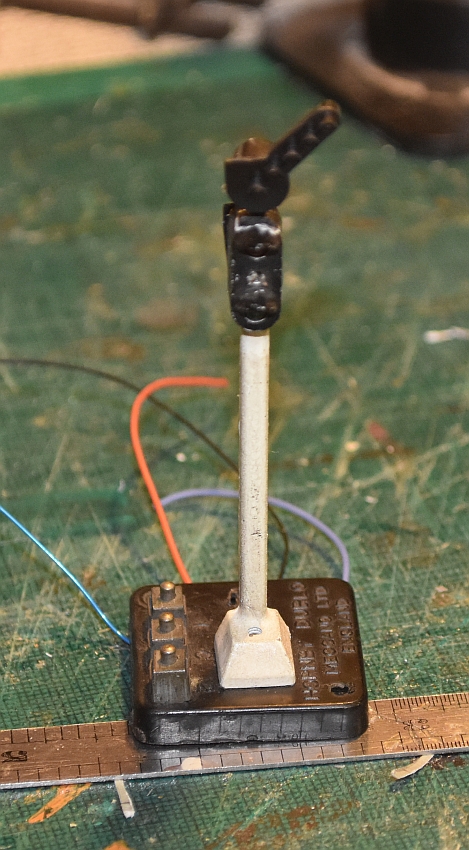 The main station building is now built from a Superquick cardboard kit. Still as good after all these years,
(I started using them in the 70s).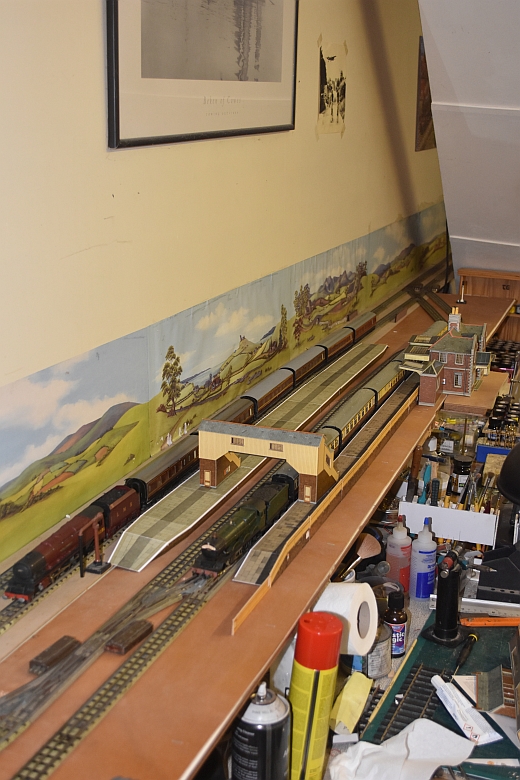 The main building in close-up. Click it to enlarge.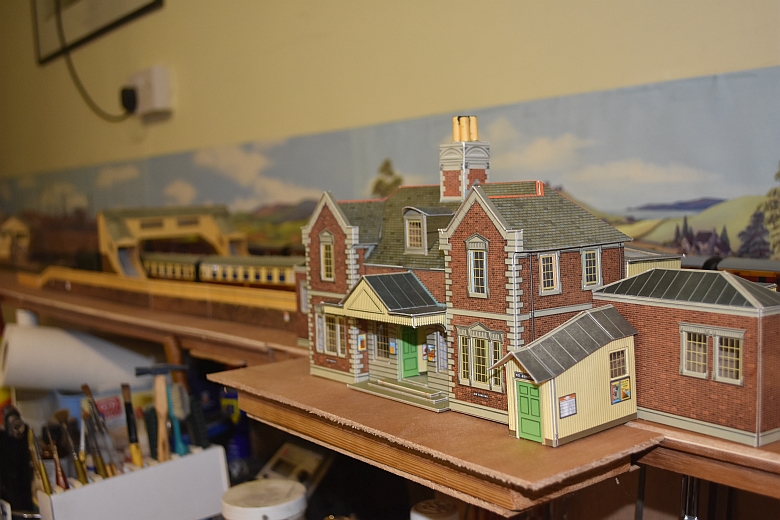 To accommodate a mainline platform on the down line I've 'jiggled' the up and down tracks with quarter curves. Hardly noticeable but leaving enough space to put a narrowed platform on the down line as shown here: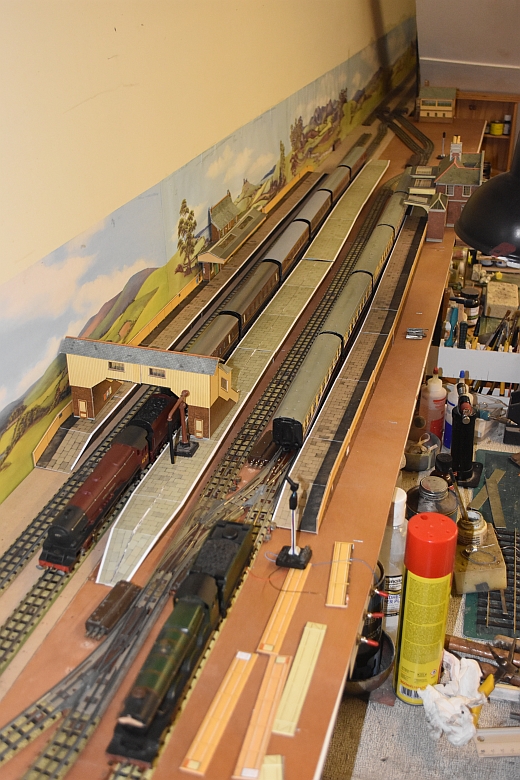 The platform is just 5mm shallower than the normal one. You can just make out the jiggled track at the other end of the platform up line. I've ordered more small curves to complete both lines.
The central platform buildings are now completed and installed on the platform as shown here, (click to enlarge):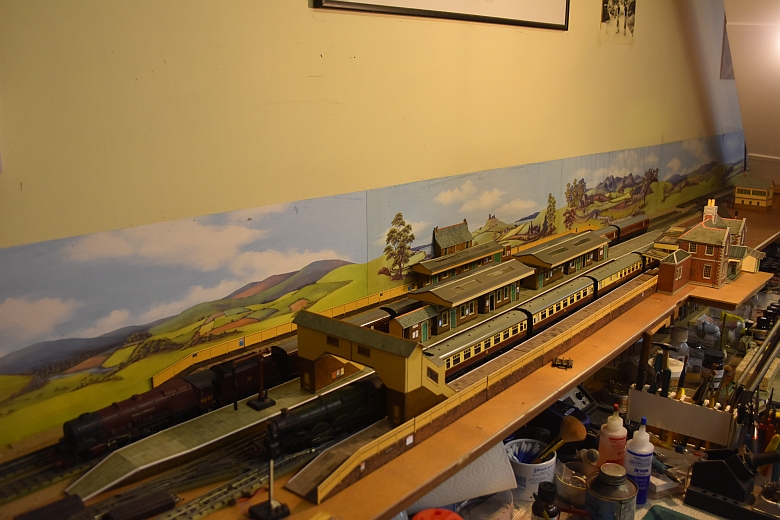 I have another footbridge on order and I have yet to decide whether to keep this one separate and install the other one across platforms 1 and 2 at the other ends of the platforms or combine it with the one already spanning platforms 3 and 4.
I decided to combine it and here it is:-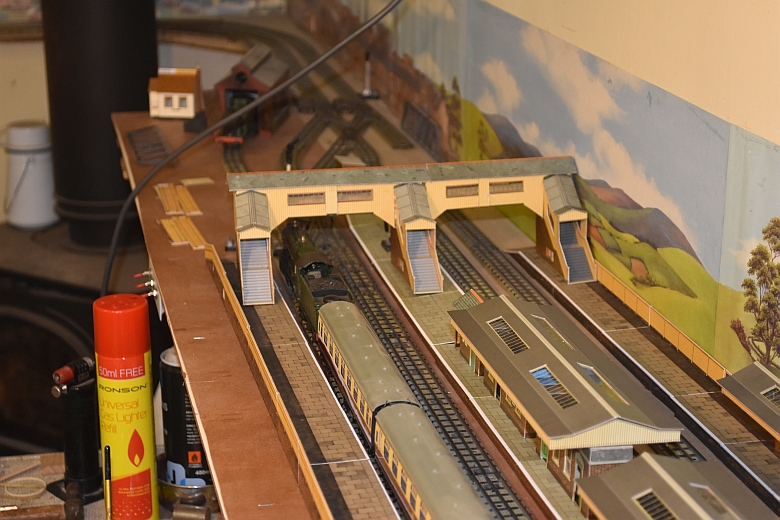 So that just about completes all the station buildings.
To complete the scene, passengers and nameboards have been added along with some mini posters advertising North Country and Midland destinations.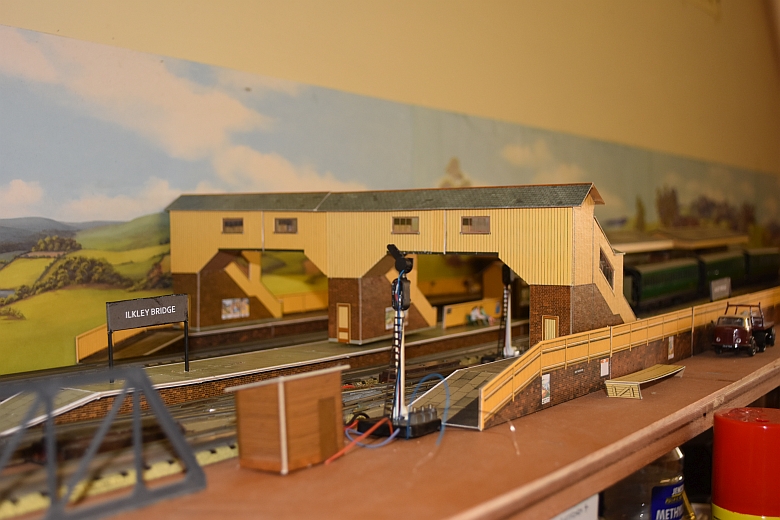 The station is called Ilkley Bridge.
The next sections deal with the signals and points and the construction of the control panels. Access to these sections is by clicking each link below in turn.
The layout plan is now as follows:
images/Latest_Hornby_plan.jpg