Dismantling the Railway
After twelve years of build it is no mean feat to reverse the process. But I intend to tackle it in a number of ways. As this was not news to me the railway was built with an eventual move possible in mind.
All buildings are free to be moved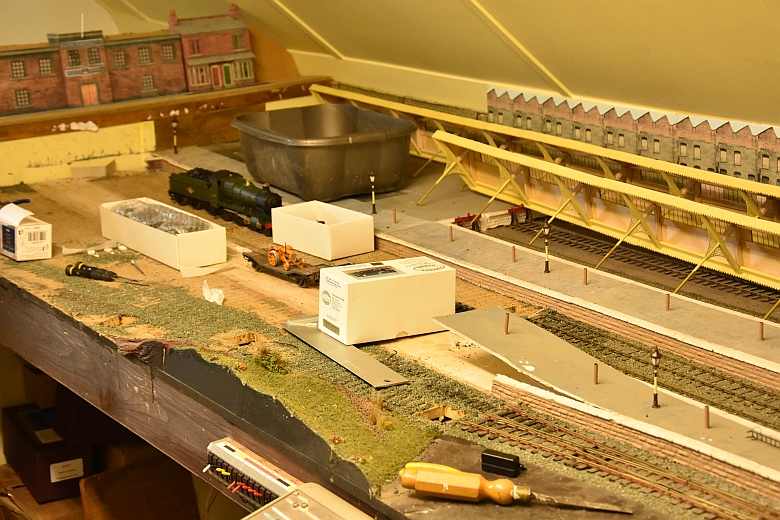 figures are free standing not glued down
all vehicles are free and their boxes have been stored away likewise for the wagons, trucks and vans

baseboards are all fixed to the supporting legs
Trial 1: To see how easy it is to remove track rather than cut up baseboards. Wet the area with warm soapy water and allow it to soak through.
Once the grit is softened by the water the track can be prised up by using a paint scraper. Easing it underneath the tracks to lift them. A bit messy and the grit is sticky and needs to be bagged before it sets again.
Results: Track came away. The points were easy to lift taking care not to bend the track when lifting. The excess water solution drips through the holes in the baseboards needed for the solenoid motors. A floor covering would be useful here. Slow progress being made with this procedure.
The railway room is now devoid of all baseboards. I have decided not to reuse the old ones but build new ones which gives me the opportunity to build on my experience in building a railway and create something totally new.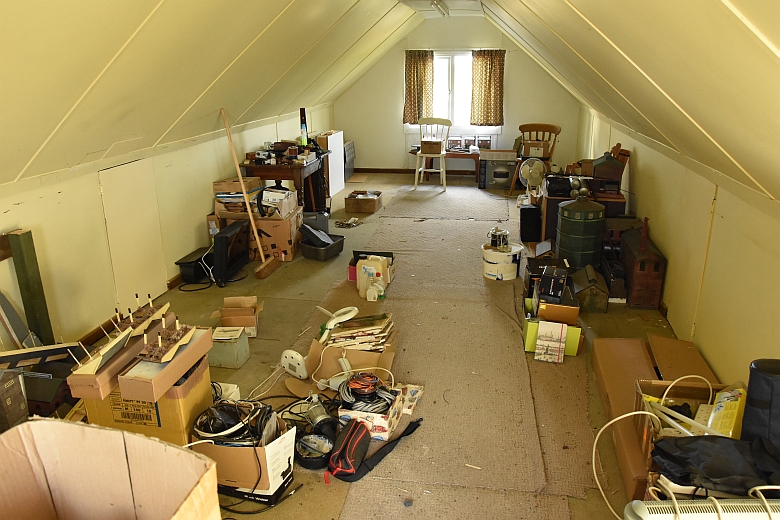 All the buildings are safe and complete, the points collected and boxed away. The main electrics retrieved without damage.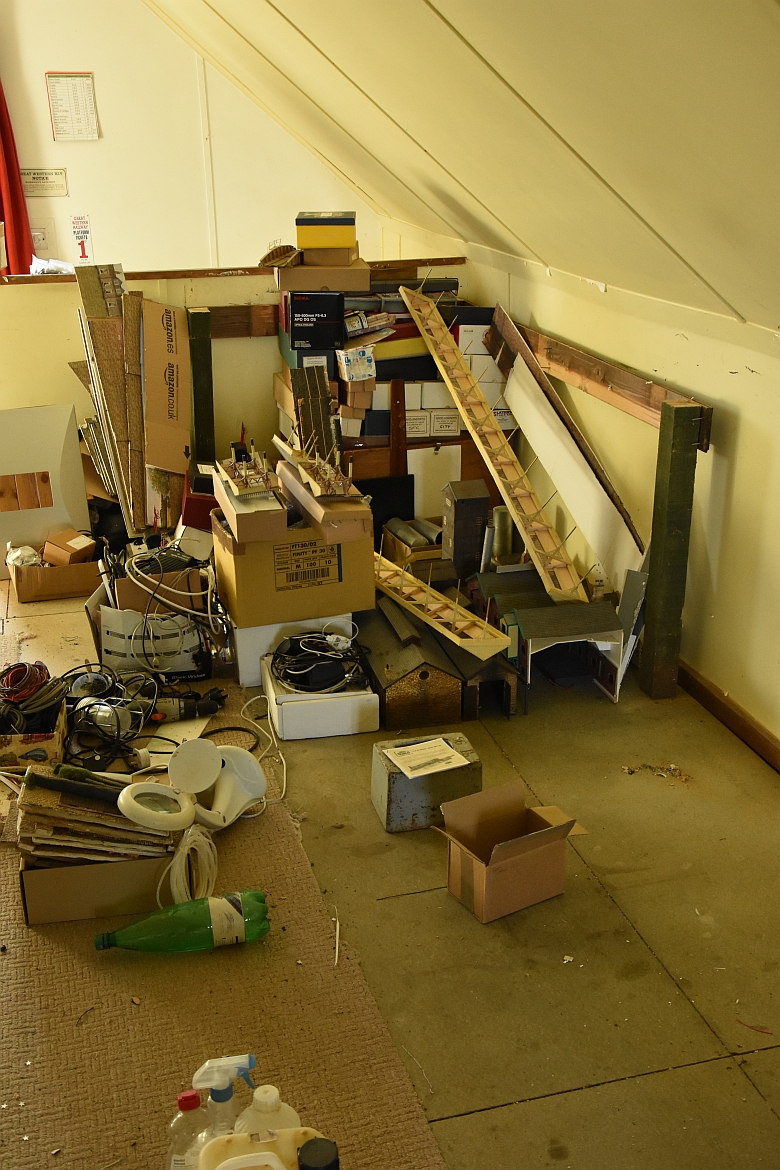 The only downside is the amount of wire retrieved that is unusable.
Dismantling a large railway
A step by step description