Projects for the year 2010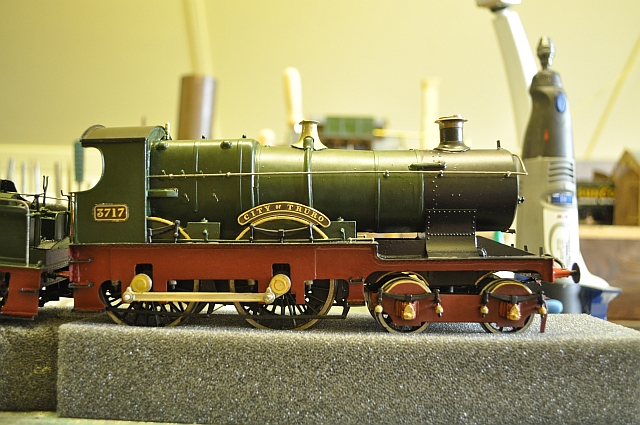 July 2010
City of Truro after the painting and finishing. Click here to see a video of this loco driving around my layout.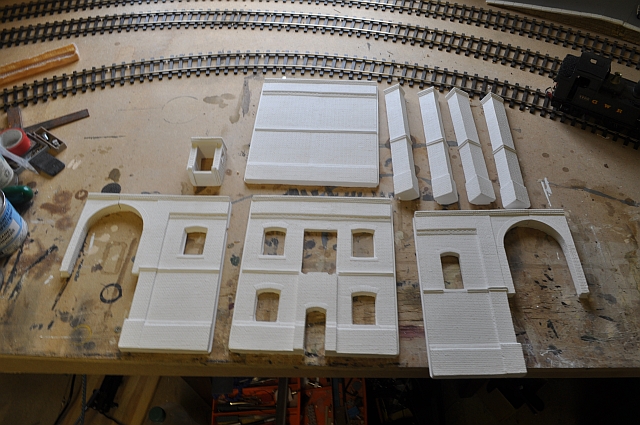 September 2010
Having missed Telford this year, I managed to get a friend to track down a coaling stage made by Townstreet. It arrived today and here is the basic structure ready for painting before putting together. Click here to see how it progresses.

May 2010 (Updated 2011)

The current layout has been extended with an extension to the station way with a goods yard. This will allow for much more movement. Click on the map above to view actual images of the layout. A new platform is in build mode and a large scenery area with tunnels. Ballasting proceeds slowly. I will update the map and links shortly.
November 2010
GWR footbridge arrives Click

here to see how it progresses. Still waiting in the wings, (March 2011)

Trackwork: Having glued the trackwork in place, (I use Bostik and line of sight to square things up and make curves look 'transitional', its then necessary to ballast it. I use grey ballast for mainline and brown ballast for sidings etc. Peco make a medium grade for 00 which I think is perfect for O gauge! Click here to see how I ballast my trackwork.
Scenery Work(1): A lot of layouts lack scenery touches that create the illusion of landscaping. Even with a flat boarded layout it is possible to create an undulating landscape. Click here to see what I have been developing in this arena. My philosophy is that I'm really trying to paint a large picture not build a model, (but more of that later).
Scenery Work(2): Creating large areas of brickwork that look real is not an easy task. I chose to experiment with latex. Click here to see how I've made a start.
Scenery Work(3): Work has now started on the end dividing area of the layout that needed three tunnel mouths and a substantial mountain development. Click here to see how I create my divider and make the mountainous area as real as possible using a few well tried tricks.
Scenery Work(4): Building on the mountain area there is a need to create foliage with hedges and shrubs dividing up the landscape there. To see how I create the illusion of leafy hedges and small shrubs click here.
Electrics: All points have PECO motors attached beneath them. To see what I've been doing upgrading how they work click here.